Cement Manufacturing Plant | Rwanda - RCF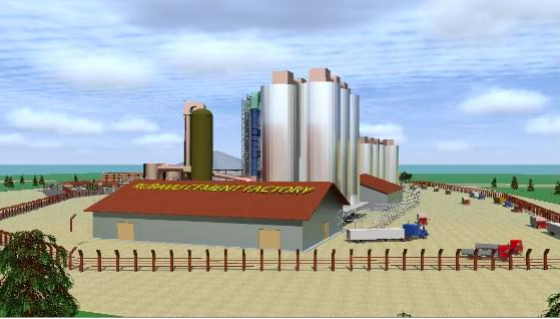 USD 300,000,000
Spent so far: USD 30,000,000
Can spend more: No
Rwanda
Assured repayment by: Independent and credible feasibility study | Other Off-Take Agreement
Shovel Ready Indicators:
LTV Expectation: 90%
Land/Site: Owned
EPC Contracts: Signed
PPA/OMA or other off-take agreements: Signed
Financial Projections: Completed and available
Most PFX listed opportunities qualify for A+-rated Insurance Wrap
The project sponsor wants to build a cement manufacturing plant in Rwanda where current the production of cement only meets 40% of the market demand. 60% of cement supply has to be imported. For the last decade until now, Rwanda has been one of the fastest-developing countries in Africa. Yet it stills relies mostly on imported cement to meet the market demand. During the pandemic, many projects had to be halted due to the shortage of cement . There were Government projects that needed to be executed in priority and the demand for cement for these projects was so high that the production and importers were having a hard time meeting the demand. The project sponsor wants, therefore, to fill the gap and a manufacturing plant that will have 4 cement mills (with 4 cement production lines), an Administrative building and conference room, Cement stores, Cement laboratories, Health Center, 12 VIP houses, and Lodges for 200-night staff, Parking lot for 300 trucks, Access, and internal roads. The statutory, legal requirements and necessary approvals have been met and approved by relevant Government of Rwanda authorities. The manufacturing plant will have the capacity of producing 2M Tonnes per Year.
| USD | Year 1 | Year 2 | Year 3 | Year 4 | Year 5 |
| --- | --- | --- | --- | --- | --- |
| Turnover | 390800 | 390800 | 390800 | 390800 | 390800 |
| EBITDA | 131168 | 131168 | 131168 | 131168 | 131168 |
| % | 33.4% | 33.4% | 33.4% | 33.4% | 33.4% |