You will have heard about 'trade desks' and the instruments (BG's, SBLC's etc) that, aside from cash, they trade in. They specialize in one particular trading structure: ARBITRAGE. This unique trading process delivers exceptional returns that can make a major contribution to, or completely finance your project.
Arbitrage is the high-volume and simultaneous purchase and sale of assets in different markets such as stocks, commodities and currencies to exploit tiny differences in their prices. Because the trading margins are so small, it has always been necessary to invest $10's or $100's of millions into a program to realise a meaningful profit. Which is why it has always been exclusive to major institutions and the ultra-wealthy. But advancing technology and algorithms now enable a higher volume of participants to exploit higher trading volumes, driving down the initial investment requirement to as little as $2 million.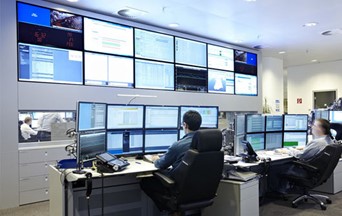 Compared to normal regulated markets, returns available from arbitrage trading programs can appear fanciful, but they are real. 50% or more per month is the norm. Those 'in the know' and with the necessary funds have been doing it for decades. The PFX trade desk will advise you of the best program to suit your current circumstances.
JPMorgan, HSBC and other leading institutions, along with Swift, bring stability and structure to the market.
There are no advance fees. Your cash and/or assets are never at risk.
Capital Raising
You can use cash or, currently available in the US only, monetize existing assets to start your trades. Provided you can prove ownership and current value, assets such as land, all real estate (hospitals, hotels etc) transport, operating power or manufacturing plants etc can be considered for monetization. Minimum entry to a PFX trade program is $2 million, with no upper limit.
Depending on what cash or assets you can place into trade you can:
Improve your equity position so that PFX debt investors find it easier to fund your project, or
if sufficient capital/assets can be brought to the trade, your project can be funded fully.
Funds generated from your trades are regarded as profit and should be treated as such in your accounting. There is no equity commitment or debt liability involved with income from your trading program.
For mining/in-ground assets. For capital starved miners, your in-ground assets can be monetized with the proceeds being put into trade, from which profits can be used to finance mining operations. The requirements are quite specific and included within the Preliminary Enquiry Form, which you can download (below).
INVESTORS
You can increase your investable capital base by placing cash into trades. Your capital is never at risk and remains in your account 'blocked' for the trading cycle (which can usually be renewed) with a Swift MT799. Profits can be paid wherever you designate.
Next steps
To accept this invitation to participate in the market, please download and complete the Preliminary Enquiry Form. Please note, because of the vast sums involved, this unregulated market focuses stringent due diligence on anti-money laundering. Spending time on completing the intake process at this and following stages will make for a smooth and rapid market entry.
DOWNLOAD PRELIMINARY ENQUIRY FORM
Eight decades of history
Arbitrage trading was originally developed to fund major reconstruction projects after World War II. John Maynard Keynes first created the structure and introduced it at the iconic Bretton Woods conference in 1944. Also known as private placement programs (PPP), over eight decades they have been used to fund thousands of major construction, industrial and infrastructure projects worldwide but with minimum cash placements of $100m or more. None have ever failed. Now, after eight decades of evolution, PFX clients can enter the market with much reduced cash or assets to contribute to or completely fund their projects. The PFX minimum placement is $2 million with no upper limit.