Frequently Asked Questions
What is Project Finance?
After almost eight decades Project Finance has evolved out of all recognition to its 1950's incarnation. Then, it was led by the largest global financial institutions financing major infrastructure and industrial projects. Now, it is a unique structure where investors lend against the track record and financial stability of whoever is contracted to buy the output from the built project. These considerations override the assets and balance sheet of the borrower.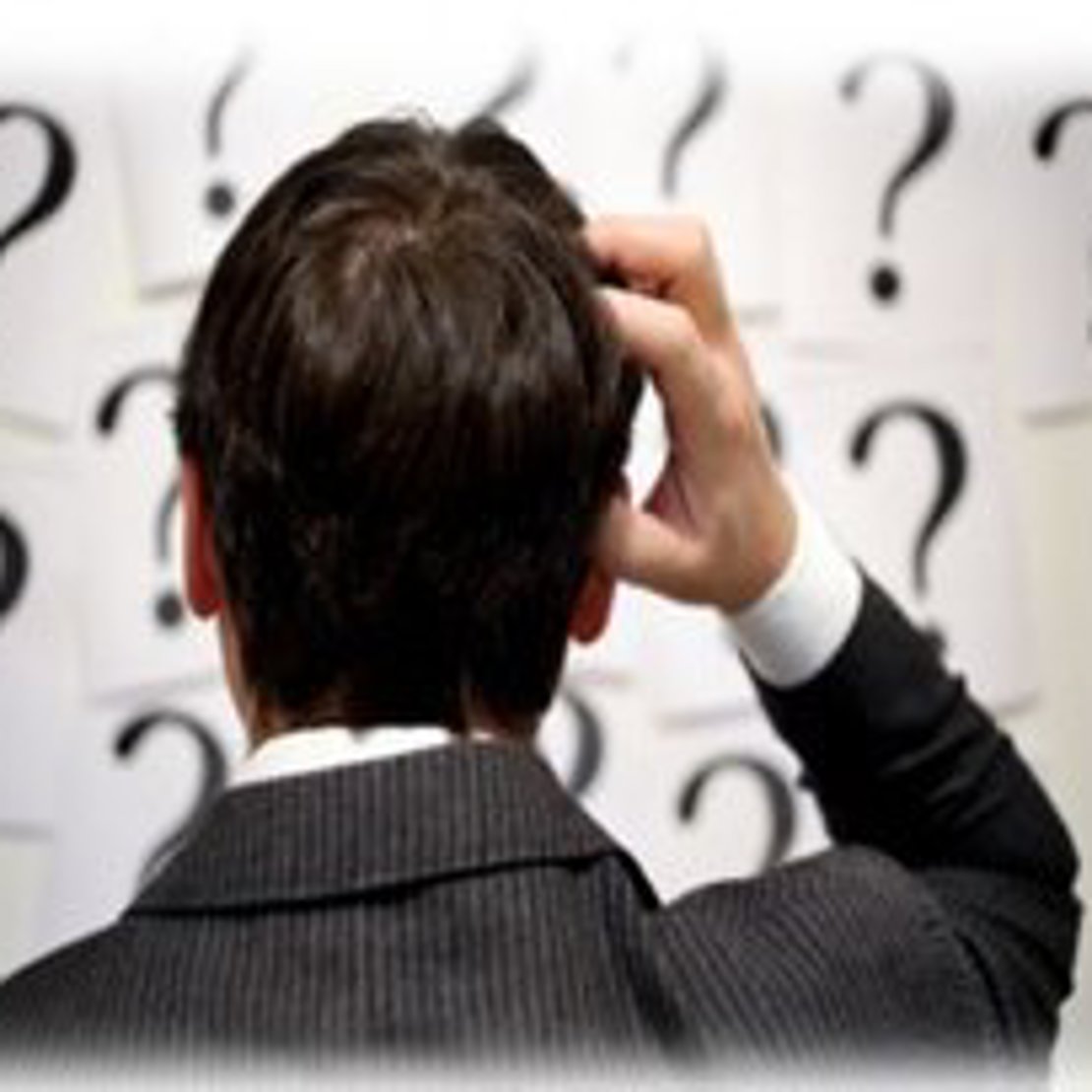 Consequently, the only source of finance with the flexibility to fill the $multi-trillion global project financing gap is that provided by asset managers, hedge, alternative investment, private debt/equity funds, family offices and a range of other private capital funds. However, some institutional lenders are now responding to the A+-rated insurance Wrap which is now available through PFX. This elevates the transaction to equivalence with any mainstream fixed-income asset.
All opportunities listed on PFX have an off-take agreement with a credible entity, or a feasibility study clearly presenting how funds will be repaid. Off-takes include Power Purchase Agreements with national/regional grids and major corporations and Management and Operating Agreements with strong brands for hospitality, healthcare, infrastructure and projects across all other sectors.
Whether you are an investor or capital raiser, please take your time and have a good look around our site. We are consolidating the opaque and fragmented global private capital/project finance market, which has all the attributes of a global capital market in its own right,. PFX is the long-overdue medium through which you can now seamlessly identify, connect and engage with your investment partner. Privacy prevails across PFX.
In which countries can PFX investors operate?
Any country not sanctioned by the UN.
Can PFX Investors fund Public Private Partnership Projects?
Yes
So, what separates PFX from all the other 'investment platforms' we investors have to look at?
PFX operates through 20 regional Intake Centres, each overseen by their Regional Manager providing the essential human interface. A combined 400+ years project finance experience goes into assembling the full deck behind every PFX listing. Please download our Intake Form to see how we ensure this.
In deal value terms many project financings are as large as IPO's, which have to meet widely accepted prospectus requirements. PFX expects its project finance opportunities to do the same, saving everyone time and money. When you're satisfied that PFX will make a positive impact on your deal origination, please go to the Investors zone so we can welcome you into the PFX investor community.
Why should I make my private business public on the exchange?
You don't. Look at any Elevator Pitch in our pipeline, and you will see that there is no identifying information available to the public domain. Only PFX registered investors can click through from there to the Executive Summary to see that kind of detail, and only after they have been through our initial DD when they register.
Why is my investor refusing to provide proof that they have the funds available for my project?
Unless your investor is an institution who you already know, they are (far more) likely to be a hedge, private debt/equity or alternative investment fund, a family office, asset manager, mandated lender or one of the many other entities who manage and allocate capital for their private investor clients. They aggregate funds from their investor clients to invest into individual projects through the SPV (Special Purpose Vehicle). Those investor clients will not want disclosure of their corporate or personal information. Would you?
What are our liabilities once funded?
You should be left free and clear of any financial liabilities whatsoever. Your financing is provided and underwritten against the track record and financial stability of whoever is contracted to buy the output from your built project with the same criteria applying to your contractors, designers and all other counterparties involved in the project. Comprehensive insurance wraps leave you and your counterparties free and clear of any financial liability whatsoever.
How do we know that the Investible Capital figure you show is real? Why don't you show the names of your investors?
Quite simply because they do not want to be inundated with appeals for funding that are not properly researched, prepared or documented. That's PFX's job. The dichotomy for private capital funds is that they have abundant capital but cannot risk exposing themselves to the market too much and risk their intake/origination functions being overwhelmed by what are known in the market as 'dreamers' and 'joker-brokers'. PFX has been set up so that they can operate in a structured, private market without incurring that risk. They know that the deals they do want to engage with are all fully prepared from Elevator Pitch, thru Executive Summary to Full Deck by our Regional Managers, all of them seasoned project finance intermediaries. This is also an assurance to capital-raisers that listing their projects on PFX means that they will be taken seriously by prospective investors and lenders.
What costs can we expect to incur prior to receiving funds?
All investors are different, but you can usually expect to incur some costs which can cover due diligence, underwriting preparation, surveys legal and other costs. But there are countless funding structures each with their own set-up costs for the investor and client respectively.
Any costs you are expected to incur should be clearly presented in your conditional terms sheet or your investor's equivalent document. In many cases, these costs can be recovered by having them added to your loan, but they must be paid up-front as the investor cannot incur the risks involved in covering these costs for all clients.
You are not expected to pay any fee to your PFX Regional Manager (RM). However, it is at their discretion whether to charge for working on your submission to make it 'submission ready'.
If using the Insurance Wrap, there are set-up fees to cover the time spent by the A+-rated underwriters involved in preparing it. This time has to be covered in the event your transaction fails for whatever reason, which it won't if you have been completely transparent with all information requested.
If you don't charge to list deals on PFX, how do you make your money?
In the event that your investor has registered with us, and set their preferences, online, your Regional Manager will come to a compensation/fee agreement directly with you for fees to be paid by you, and these should show on your .xls as 'Consultancy/Professional Fees'. PFX charges its registered investors a nominal Origination/Introducer Fee for using PFX which they can allocate to 'Origination Costs' and which is shown in their PFX Origination/Introducer Agreement.
If your investor has come through the PFX Concierge service, we are paid directly by the investor and your Regional Manager will not charge you any fee.
I am an investor. Am I connected directly to the project principals when I offer to engage?
No. In the first instance you are connected with the Regional Manager handling the case or, if you registered with our Concierge service, you will work directly with them.
In both instances, they will discuss the deal with you and, if appropriate and you agree, bring the project principals into the discussion. Once everyone is agreed that you are the right investor for the project the RM or the Concierge will make the link to the full deck on Dropbox/Data-room available to you. This includes all contracts, agreements, permits, permissions and other documentation.
The RM/Concierge will step back while you work directly with the project principals and intervene only if and when asked. We believe that this structure will reduce or eliminate the current time wasting in deal origination.
In which country is PFX registered?
UK
Is PFX regulated by any regulatory body?
No. The Private Capital market is, so far, unregulated. But most PFX registered funds are regulated dependent on their jurisdiction and because they actually manage funds for private individuals. PFX can be regarded as a media/information management company.
What role does PFX play between all the stakeholders?
We have added a 'media layer' to the traditional intermediary business model, enabling us to share your opportunity amongst a much wider audience of potential investors but with your identity protected. We are therefore a 'closed marketplace' of verified investors and completely 'submission ready' opportunities (only the investor can decide when your project is 'shovel ready'). Privacy is assured at all levels with no investor or project identifying information available to the public domain.
Which sectors can PFX Investors fund the projects?
Agri; Airports; Aviation; Bio-Fuels; Bridges; Care Homes; Clinics/Hospitals; Commercial RE; Dams; Fisheries/Fish Farming; Healthcare; Hospitality; Hotels/Resorts; Hydro-Electricity; Infrastructure; In-Ground Assets; Leisure/Recreation; Media; Nuclear Energy; Oil & Gas; Ports; Potable Water; Power Distribution; Renewable Energy; Residential RE; Road/Rail; Satellites (Commercial); Senior Living; Shipping/Marine; Social Infrastructure; Social/Affordable Housing; Solar Farms; Spaceports; Technology, Media & Telecommunications (TMT); Trams; Transport/Distribution/Warehousing; Tunnels; Utility (gas, water, sewage etc); Waste Recycling: Waste-to-Energy; Waste-to-Fuel; Wave/Tidal Energy; Windfarms.
How do investors separate the deals they're interested in out of the hundreds available?
They receive e-mailed Elevator Pitches for opportunities that match their pre-set market sector, region and deal value preferences.
Can PFX Investors fund Governments directly?
It is always the project that is funded, not the project principals so it doesn't matter if the borrower is a local or regional government, corporate body or any other entity.
Will PFX Investors consider government projects who are looking for an EPC contractor?
No. Any project listed on PFX must have all contractors in place with agreements completed or at an advanced stage of development.
Can PFX Investors provide Islamic financing?
Some.
What is the minimum and maximum amount considered for financing?
The minimum amount for a PFX listing is $50m with no upper limit. However, the 'sweet spot' for most investors is between $100m and $500m, but anywhere up to $5bn or more will always be given serious consideration.
Can PFX Investors provide financing as debt or equity or combination of both?
The preferred structure is long term debt, but some funds will take an equity stake.
In Debt financing is collateral needed? If yes what are the different collaterals accepted?
Collateral is not an issue in project financing, everything is predicated on the financial stability and track record of the contracted off-taker and other counterparties involved in the project. If the underwriters are happy to carry the risk, debt financing will be forthcoming.
For debt financing, what is the interest rate? Is it fixed or is it a range?
This is something to be discussed with investors who have offered to engage with your project. There is a wide variation dependent on the investor, the nature, location, complexity, value and risk profile of the project.
What costs can we expect to incur before being financed?
All those costs that go with preparing your project for financing which includes architects, land acquisition/leasing/optioning, permits, permissions, access and other essentials before the project can be considered for financing. Also, most investors now want an insurance 'wrap' which incurs a set-up cost of between £10,000 and £30,000, with premiums added to the loan. How much depends on the nature of the project and eventual cost of the Wrap. PFX investors do not get involved in costs incurred in preparing the project for financing.
At what stage is the due diligence done, before or after signing the unconditional/conditional term sheet?
After signing the conditional terms sheet.
Who does the due diligence?
Most investors have their own analysts who will conduct the major part of all due diligence. Any further specialist verifications are usually contracted out to specialists in the market concerned whose job will be to verify information you have provided as an 'approved' party.
What documents do we need to submit with our application?
Please download our Intake Form from the Submit Project zone which enables you to check that you have all the documentation required by investors.
Is a feasibility study mandatory as part of the documentation?
Feasibility studies are required when there is no contracted off-taker for the project. This usually applies to hotels/resorts (unless an Operations and Management Agreement is in place with an established hotel brand or the sponsors have a proven track record), rail and other transport and other projects where the viability is dependent on known traffic flows. The study must come from a credible body that is acceptable to the investor and their underwriters.
How long will it take for the investor to fund the project?
Much depends on the complexity of the project. Allow anywhere from two to eight weeks to get from initial engagement with the investor to conditional terms sheet. Conditional to Unconditional terms sheet can usually be achieved in two to six weeks. From signing of unconditional terms sheet allow 30 to 90 days for production of full loan/investment agreement. Then up to 45 days for delivery of funds, some funds work for a range of different investors and each of those may have different jurisdictional and other requirements for moving funds into the project's SPV. In summary, allow four to eight months (sometimes more depending on deal complexity) from engagement to financing.
Can the financing be done in the currency of the country of project?
No. The hedging cost would increase underwriting and other costs on the loan terms. PFX Investors fund in EUR, GBP and USD.