Non Woven Manufacturing Plant | Oman - NWF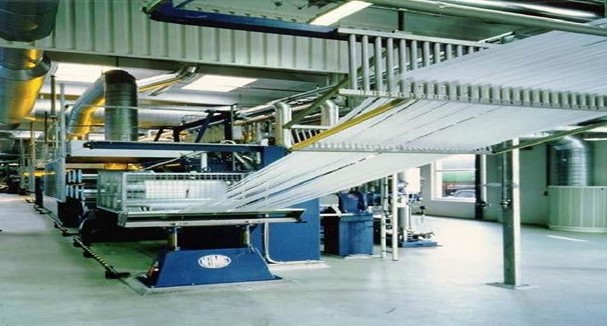 USD 132,000,000
Spent so far: USD 500,000
Can spend more: No
Oman
Assured repayment by: Independent and credible feasibility study | Other Off-Take Agreement
Shovel Ready Indicators:
LTV Expectation: 100%
Land/Site: Sale/lease agreed
EPC Contracts: Completed awaiting signature
PPA/OMA or other off-take agreements: Completed awaiting signature
Financial Projections: Completed and available
Most PFX listed opportunities qualify for A+-rated Insurance Wrap
MNW will produce a highly profitable Spun-bond Polypropylene Non-Woven disposable fabric to be sold to end use manufacturers of personal hygiene products and medical disposables throughout the MENA and CGG region where there is currently an inherent undersupply of non-woven fabrics, creating a significant gap between local supply and demand in the area. The manufacturing plant will be located in the free zone of Sohar, northern Oman. MNW is requesting $132M USD for the construction of the plant and all the manufacturing equipment needed for production. This project will have an experienced, well-rounded management and production team along with a turnkey multinational EPC technology partner for the buildout. Key drivers for the implementation of a non-woven plant in Oman are – (1) a modular and flexible production line to suit multiple requirements of its end users, (2) a yearly demand growth in the Middle East region of 13% on average and (3) a free zone location in Sohar, with a strategic trading location to allow easy shipment and distribution into the MENA region, and South East Asia, and east Africa regions. MNW estimates the plant, along with all equipment will begin production after an 18 to 24 month build out.
| USD | Year 1 | Year 2 | Year 3 | Year 4 | Year 5 |
| --- | --- | --- | --- | --- | --- |
| Turnover | 0 | 21,225,377 | 45,526,129 | 45,555,451 | 45,591,851 |
| EBITDA | 0 | 18,108,008 | 43,062,748 | 43,062,406 | 43,080,428 |
| % | 0 | 85% | 94% | 94% | 94% |