Assisted Living & Residence | California USA - BPG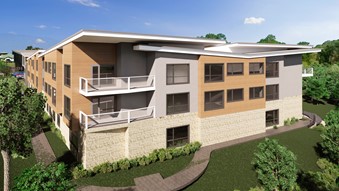 USD 37,500,000
Spent so far: USD 4,500,000
Can spend more: No
California
Care Homes Commercial RE Healthcare Senior Living
Assured repayment by: Independent and credible feasibility study
Shovel Ready Indicators:
LTV Expectation: 75%
Land/Site: Owned
EPC Contracts: Signed
PPA/OMA or other off-take agreements: Completed awaiting signature
Financial Projections: Completed and available
Most PFX listed opportunities qualify for A+-rated Insurance Wrap
BPG assisted living a proposed senior assisted living community to be built in San Marcos, California, in the northern suburbs of San Diego county. BPG assisted living will be a full service senior housing project with emphasis on independent assisted living and memory care. The community will consist of approximately 135 units of much-needed senior housing in the city, and will provide its residents a state-of-the –art community with a focus on wellness, community and lifestyle. Current feasibility studies underscore the need for this project, which is slated to begin construction upon the completion of funding. The sponsor has a track record of success and is seeking $36.4M to complete the build out. To date, the sponsor has invested $4.5M. The completed project is expected to have an immediate value of $51.7M. Upon completed the sponsor plans on engaging a well-regarded third party to manage the facility.
| USD | Year 1 | Year 2 | Year 3 | Year 4 | Year 5 |
| --- | --- | --- | --- | --- | --- |
| Turnover | 0 | 10,134,700 | 10,346.140 | 10,563,736 | 10,787,667 |
| EBITDA | 0 | 4,263,165 | 4,329913 | 4,289,738 | 4,513,664 |
| % | 0 | 42.00 | 41.85 | 40.06 | 41.84 |