Waste to Energy Solutions | India - CNM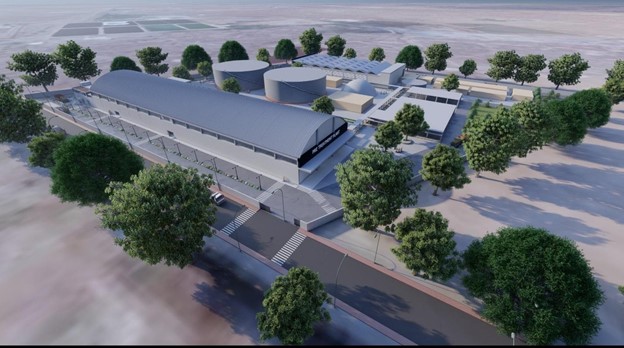 USD 35,000,000
Spent so far: USD 4,990,000
Can spend more: No
India
Renewable Energy Waste Recycling Waste-to-Energy Waste-to-Fuel
Assured repayment by: Independent and credible feasibility study | Other Off-Take Agreement | Power Purchase Agreement
Shovel Ready Indicators:
LTV Expectation: 90%
Land/Site: Owned
EPC Contracts: Signed
PPA/OMA or other off-take agreements: Signed
Financial Projections: Completed and available
Most PFX listed opportunities qualify for A+-rated Insurance Wrap
The company is in the western Indian state of Gujarat, will build two state-of-the-art processing plants that will divert MSW from landfills and convert it into valuable Compressed Biogas/Bio-CNG (CBG), Carbon Dioxide (CO²), Compost, Refuse-Derived Fuels (RDF) and recycled commodities. The company will build and operate each plant under a Build, Own, and Operate model for a period of 25 years. These converted commodity products will be sold directly to credible off takers at a guaranteed price. The company has negotiated formal agreements with two leading European technology companies to provide proven, off-the-shelf systems. the first will provide systems for pre-treatment and segregation, the second will provide a system for anaerobic digestion and gas management. The company has secured feedstock agreements from two Municipal Corporations of, the locations of the first two projects in the pipeline. These agreements are for 25 years and the company has agreed to take the MSW at no cost. Additionally, The company has negotiated 25-year land lease agreements from both Municipal Corporations as well. To develop the first truly comprehensive waste management system in India, the company is raising $35M USD for the construction of the first two plants of a five-plant package.
| USD | Year 1 | Year 2 | Year 3 | Year 4 | Year 5 |
| --- | --- | --- | --- | --- | --- |
| Turnover | 52,372,380 | 52,372,380 | 52,372,380 | 52,372,380 | 58,247,778 |
| EBITDA | 39,505,525 | 38,285,210 | 38,285,210 | 37,978,080 | 43,630,890 |
| % | 75.7% | 73.1% | 73.1% | 72.5% | 74.7% |