Special Needs Assisted Living Facility | Florida - SNAL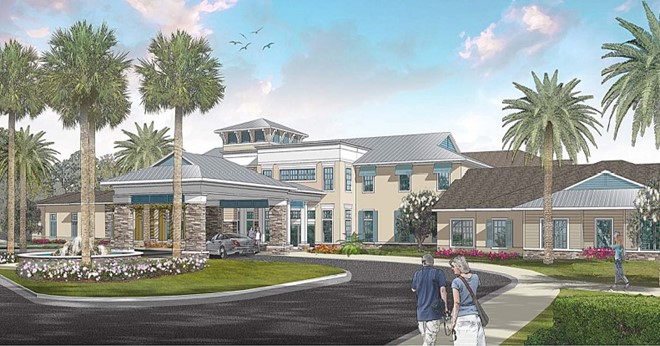 USD 25,000,000
Spent so far: USD 10,000,000
Can spend more: No
Florida
Care Homes Residential RE Senior Living
Assured repayment by: Independent and credible feasibility study
Shovel Ready Indicators:
LTV Expectation: 70%
Land/Site: Owned
EPC Contracts: Signed
PPA/OMA or other off-take agreements: Signed
Financial Projections: Completed and available
Most PFX listed opportunities qualify for A+-rated Insurance Wrap
The facility is a proposed Special Needs Assisted Living ("SNAL") community to be constructed on 6.93 acres in Apopka, Florida. The Community will consist of 95 units arranged in an "all neighborhood" SNAL design which addresses the major needs (memory, mobility, cognition and dementia) of seniors. The sponsor has a track record of success in the building and managing of SNAL facilities and seeks a lender to provide $23.7M in senior debt alongside over $11M in assembled equity to complete construction and lease up of the project. The senior members of company have over 120 years combined experience in healthcare, real estate and human services. Located in the greater Orlando metroplex, Apopka has a demonstrated need for assisted living, evidenced by a Senior Market Research Associates study showing Apopka was considerably underserved requiring at least 256 more beds by 2021with existing care facilities having 96% occupancy rates. Canterwood expects to have 83% occupancy end of year two. A capital budget, backed by a Guaranteed Maximum construction contract, calls for a total cost to construct the facility of $34.1M with construction estimated to take 13 months. Project value is expected to be $52.2M by year five.
| USD | Year 1 | Year 2 | Year 3 | Year 4 | Year 5 |
| --- | --- | --- | --- | --- | --- |
| Turnover | 0 | 3,817,110 | 6,986,949 | 7,856,426 | 8,090,499 |
| EBITDA | 0 | 2,788,992 | 3,581,667 | 3,744,555 | 3,893,546 |
| % | 0 | 73% | 51% | 47% | 48% |